Today we are lucky to feature Jessica Dainty, author of the forthcoming women's fiction novel, The Shape of the Atmosphere (coming November 2016 from Pandamoon Publishing). The Shape of the Atmosphere, set in the late 1950s, follows Gertie as she attempts to recover from a family tragedy while also navigating the unethical and often horrific psychiatric care system of that time.
Jessica is a native New Englander currently living in Tennessee. A graduate of the Creative Writing Program from Lesley University, Jessica is also an educator specializing in Reading Intervention. Her short stories have been published in a variety of journals, including SNReview, Scholars & Rogues, and Fiction Weekly. She is represented by Linda Camacho of Prospect Agency.
Today, Jessica will be sharing her wisdom about MFA programs and how to continue to grow as a writer, whether you are doing it within an MFA or not.
Where did you earn your MFA and who did you work with?
I earned my MFA from Lesley University in Cambridge, Massachusetts. Over the course of my two years in the program, I worked directly with Hester Kaplan (author of The Tell, The Edge of Marriage, Unravished, among others), AJ Verdelle (author of The Good Negress, Meanwhile, and others), and Rachel Kadish (author of Tolstoy Lied: A Love Story, among others). Each teacher taught me something different. AJ pushed me to take bigger risks in my drama levels, Rachel helped me hone in on character, and Hester helped me nurture my style and be unafraid to revise.
What led you to pursue an MFA program?
I did my undergrad in 3 years and took a year off from school to apply to MFA programs. During my undergraduate career, I started pre-dental, assuming I'd go the practical route and pursue writing on the side. By my sophomore year, I knew I just had to stick with English. Once I found my love of writing fiction (I started in poetry), I wanted to do all I could for myself to become the best writer I could be. For me, I wanted to be challenged externally, so an MFA seemed like a good choice.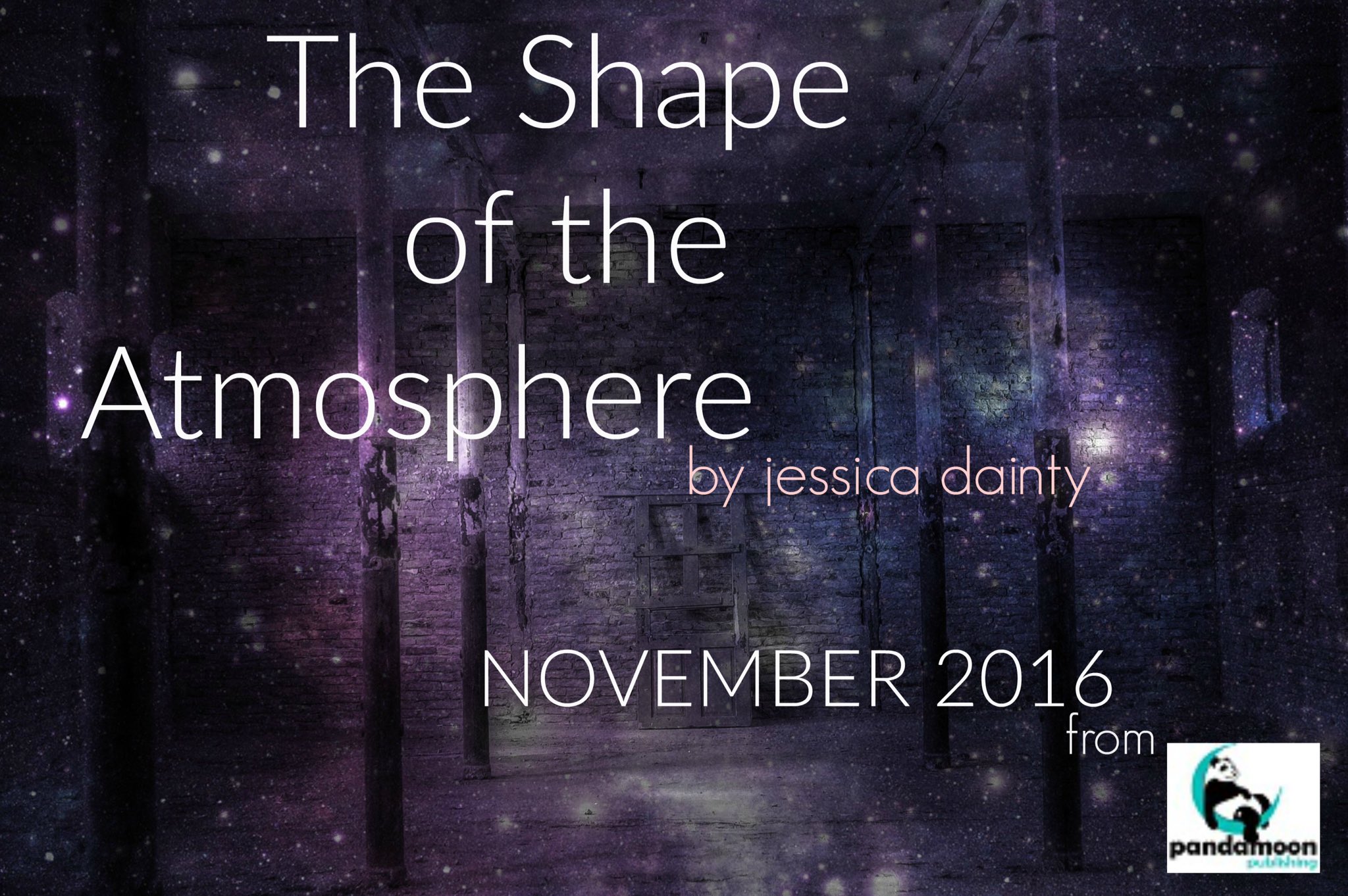 What goes into achieving an MFA?
I applied to two schools in Boston, one a traditional program that I believe was a regular Master's, and one a low-residency MFA program. I chose the low-residency program at Lesley University in Cambridge, MA. The program was two years (four semesters). Each semester, candidates go to Cambridge for an intensive 10 day residency of workshops, seminars, readings, etc. During this time, they also work closely with their mentor to design the semester and what will be expected including assignments, due dates, etc. Lesley also has interdisciplinary credit requirements each semester, which allows students to cross-genres, gain experience in the publishing world, or study/research a subject that supports our writing. Over the two years, we work toward a thesis (mine was a collection of short stories), write a critical essay, design a graduate level seminar class and teach it at residency, and perform a formal reading of our work.
What was your favorite component or experience of your MFA program?
I very much valued the relationships I formed while a student at Lesley, from my mentors to my fellow MFA peers. As far as something my MFA taught me that I am not sure I would have mastered as well on my own, I think the ability to revise effectively is the greatest gift my MFA gave me. I defaulted to thinking how my story came out was how it was meant to be and had a very hard time doing serious revision and deleting content. The perspective to see that a story is better without something and the ability to hit the delete button is an invaluable lesson for me. I also really enjoyed the real life perspective the low-residency gave me. Most writers are not purely working writers and often have other part or full time jobs. Balancing writing with my everyday life, an experience I may not have had if I'd been immersed in a traditional graduate school experience, has served me well for fitting writing into my day to day life now.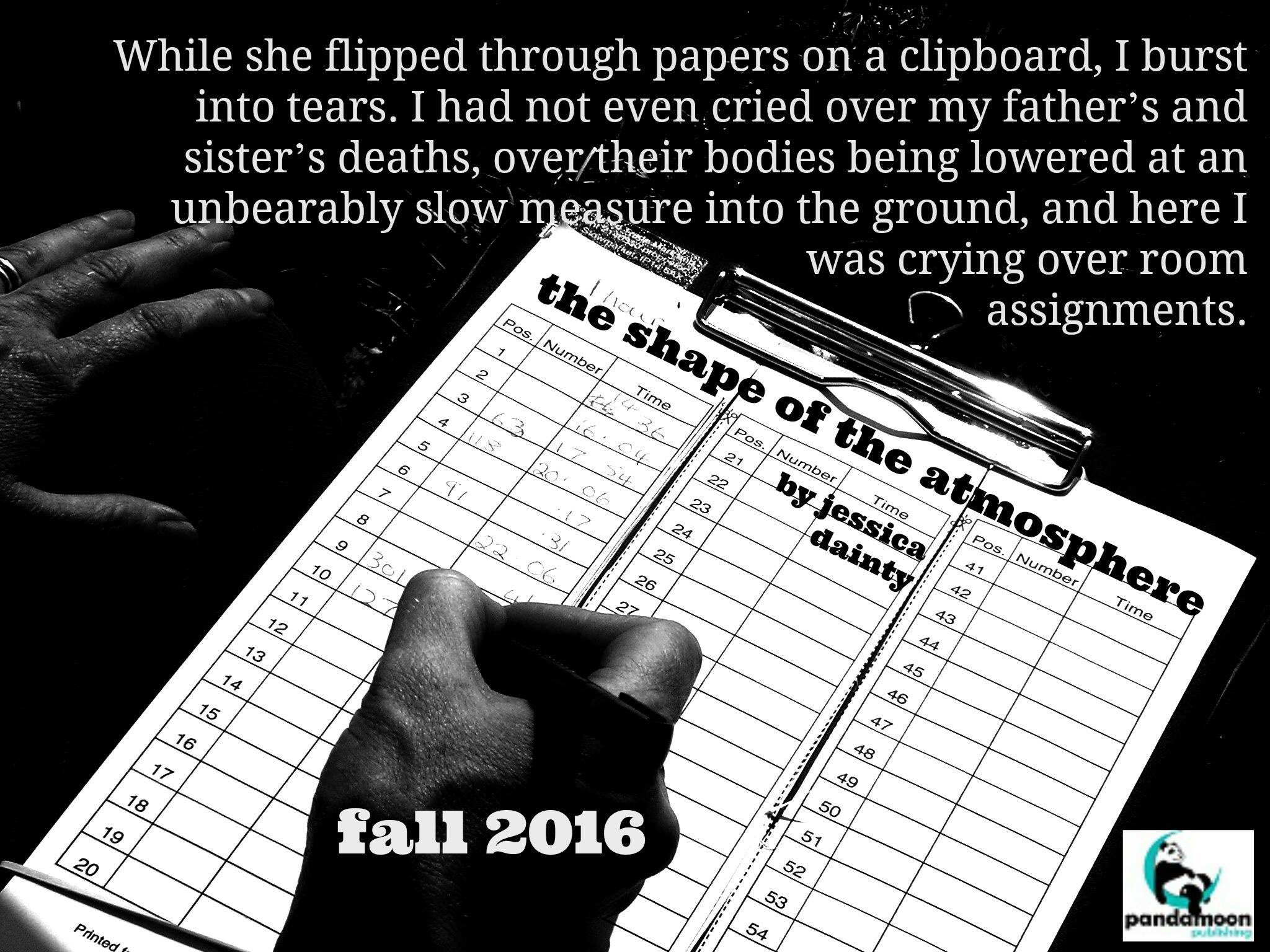 What was the biggest struggle or most challenging experience from your MFA program?
I do not remember having any negative challenges or struggles. Sometimes the distance produced communication issues, but for the most part my mentors and those involved in the program were overly engaged and communicative. I think, as I mentioned above, the biggest struggle was learning I was not yet the best writer I could be and that in order to become that I was going to have to be honest about my own abilities and be willing to say something was not working and start over.
How do you feel your training in your MFA impacted your upcoming novel, The Shape of the Atmosphere?
This is actually a perfect segue from the above question. When I started writing The Shape of the Atmosphere, the main character, Gertie, was a bit different than the version that appears in the soon to be released debut. I had written over 100 pages when I realized that the story was not working. My MFA training allowed me to 1) recognize this honestly instead of pushing something that was wrong; and 2) after a mini pity party and wallowing, open a new document and start back with a blank opening page. Had I not gone through my MFA program, I cannot say for sure that I would have had the strength and conviction to start over at that time.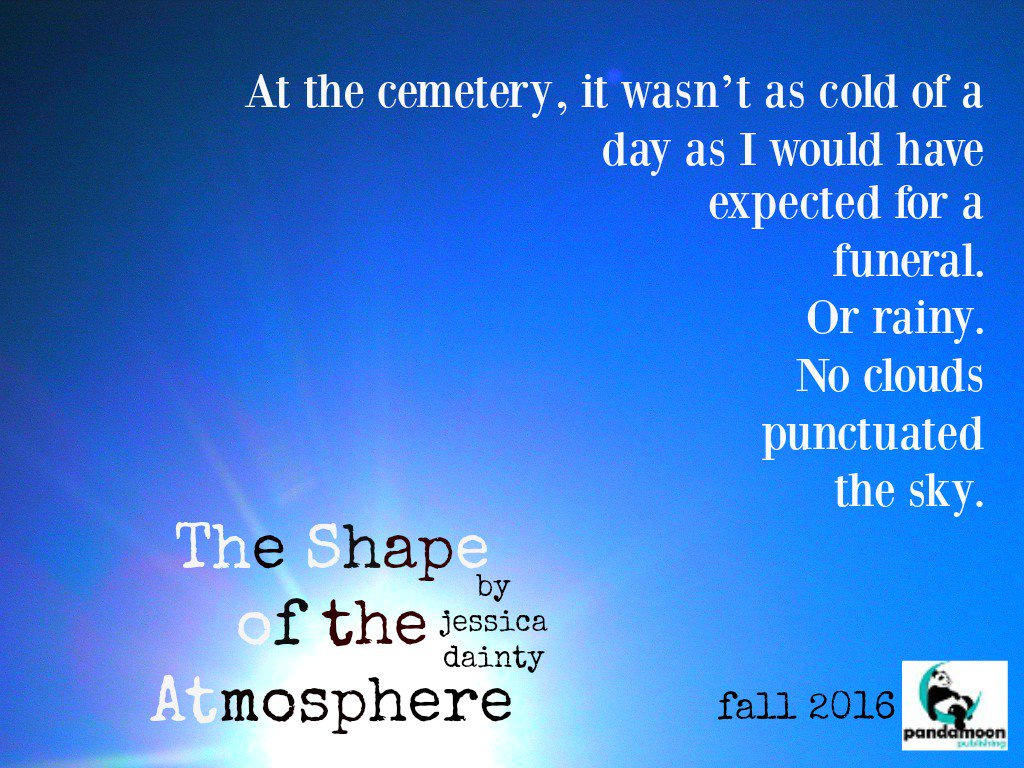 What was workshopping like in an MFA program?
We would submit our work a month before the residency and each person would get a copy of each workshop member's work. During the course of the 10 days at Lesley, each person's story would get workshopped. Our leader was our mentor for that semester who also had read and commented on the writing. We spent about 45 minutes to an hour on each person's piece, starting with positive and then delving into problem areas, constructive feedback, and personal connections. I really enjoyed the workshops. I think the experience depends on genre and where you are at in your own writing journey. Looking back, I know I listened much more to the positive feedback and praise than I did to the constructive criticism because I was not yet ready to absorb that. However, by the end of my time in the program, I valued that much more than the positive feedback. I also remember some of the feedback now, in hindsight, and keep it in mind whenever I sit down to write something new.
What did you workshop?
I was only writing short fiction at the time of my MFA. I did not write my first novel MS (which became The Shape of the Atmosphere) until after I had graduated from Lesley. I workshopped various short stories. My thesis included versions of these, including the piece that got me into the program which has gone from an 11 page story to a 70+ page novella, back to a 25 page short story (REVISION, YAY!).
Workshopping a piece is terrifying to many writers (me included)–were there any horror stories you heard about while getting critiqued by other writers in your workshop or did you find it a supportive environment?
I always felt supported. However, I know that many people who were in the non-fiction genre and were writing about really traumatic or painful experiences had a very hard time in workshops because the story is so personal and it feels like YOU are being critiqued and not just the writing. Once I was able to draw that line for myself, though, workshops were fun, informative, and beneficial.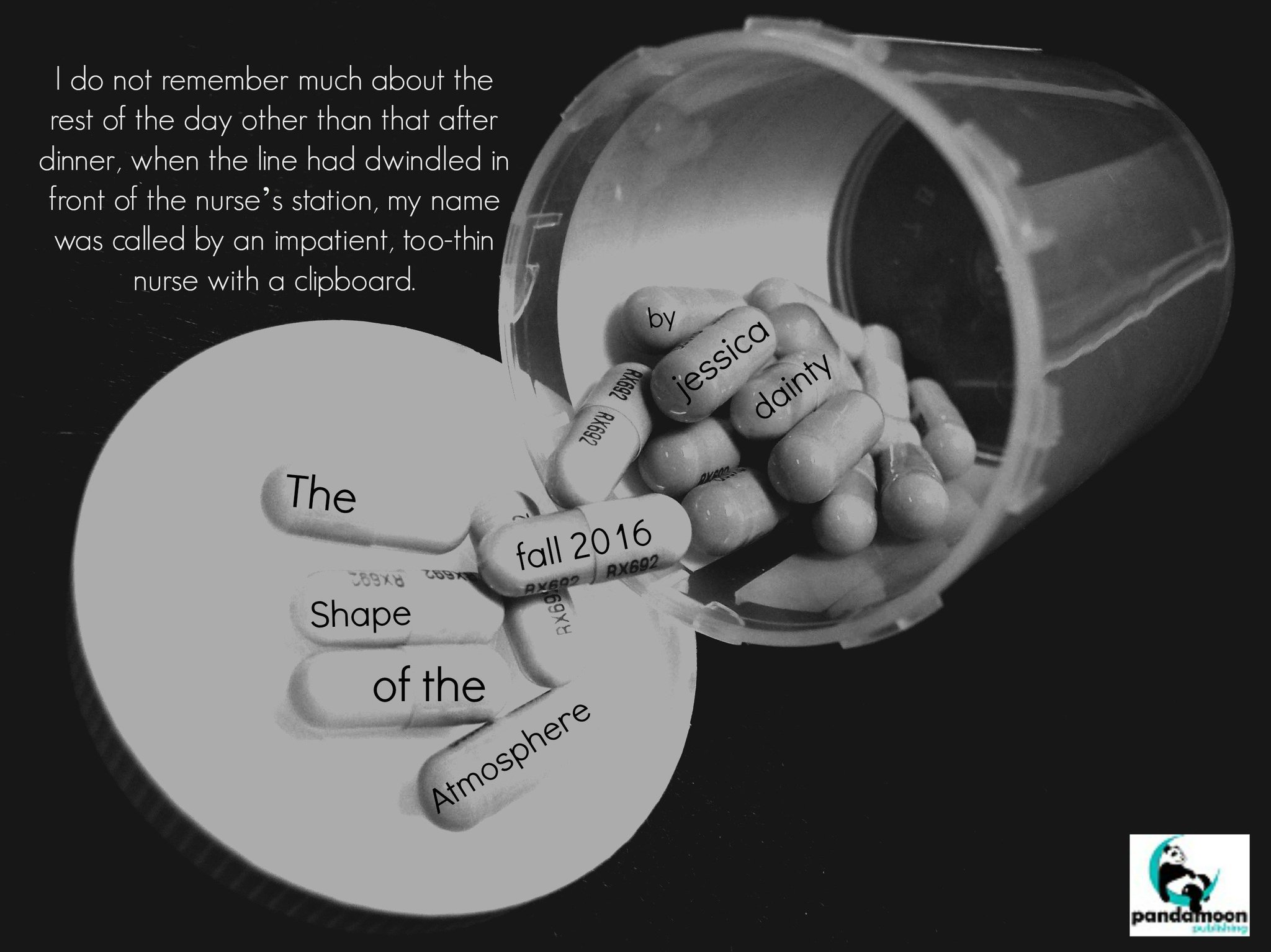 How much new writing were you generating while in the program?
I was producing 2-3 short stories a semester and then working on revision too. We also had an assigned reading load and wrote annotations as well.
Are you secretly @GuyInYourMFA? You can tell us.  
Haha, I wish. I just looked him up. You should also check out @WorstMuse, though it does not get updated as often anymore.
For those writers considering an MFA, what advice would you give?
Think about what you want out of the program and then research your options. There are so many programs out there now, I really think anyone could find something that fits what he or she is looking for. An MFA does not equal published author, so I think people need to assess independent of that what they want out of the experience. I grew as a writer, but I also made a number of connections that I still value and has helped me in my current situation with my debut novel set for release. I would also consider genre and decide whether region matters. There are many screen- and play-writing offerings now. Would someone in that genre have more worthwhile networking at an LA, New York, or Boston-based school? Maybe. Are there specific writers you want to work with that are on faculty at certain schools? If so, then you may already know what you're looking for. So basically, I would say think about what you want before you go wading through the leagues of programs out there. That way, when you see something that matches what you want, you will know.