I was a nervous kid now grown into a nervous woman. I can trace my sleep issues with the same precision of chronology that I can trace my school transitions and degrees, my romantic relationships, my fads with both friends and fashion. Like most people who live with anxiety, I carry it with me, sometimes compliantly swaddled in what I can only picture as some sort of neurological approximation of the baby bjorn and other times hung from my neck like the emotional carcasse of an albatross.
My life is not one steeped in anxiety-provoking contexts. I lived in a safe neighborhood as as child, only to move to another safe area in adulthood. I have never gone hungry. I have a good job. I have lived my entire life feeling loved my multiple people. I am lucky. I am blessed. But anxiety does not only beckon to those whose lives arguably–or one might say 'objectively'– warrant it. Anxiety is a genetic inheritance manifested by even the most mundane of stressors, a fact which often adds embarrassment and secrecy to those who cope with it.
Just take for example the triggers of my anxiety episodes (which are crowned by the primary symptom of insomnia):
First anxiety issue ever: My father was late picking me up from dance class. I can still recall standing on the porch in the pick-up queue as car after car drove by until I was the only one left. Turns out my Dad was only 20 minutes late because a school meeting went long, but to an 11-year-old, it felt like days and I was certain I'd been either a) abandoned or b) that my father had died in a car accident. Queue an entire summer of begging to sleep in my parents' bed and my grandmother explaining to family and friends alike that I was probably just nervous about starting 5th grade next year.
2. Unsolved Mysteries. Remember that show? I feel it is responsible for triggering an entire generation of anxiously-inclined children. Growing up in the late 80s and early 90s, my friends and I regularly watched this show (which only came on in the evenings, when it was, like, dark out already). Highlights of the show include a variety of 'mysterious' disappearances, murders, and the like all punctuated by Robert Stack's trench coat. One of the stories that really played to my anxiety wheelhouse featured a father who left his home to help a stranger whose car supposedly broke down on their road, only to never be seen again. I was convinced my father, ever the Good Samaritan, would meet a similar fate. Cue months of me compulsively checking our house's door and window locks. More like years.
Well, in fact–I still compulsively check locks before our family heads to bed. Thanks Unsolved Mysteries for that life lesson, at least.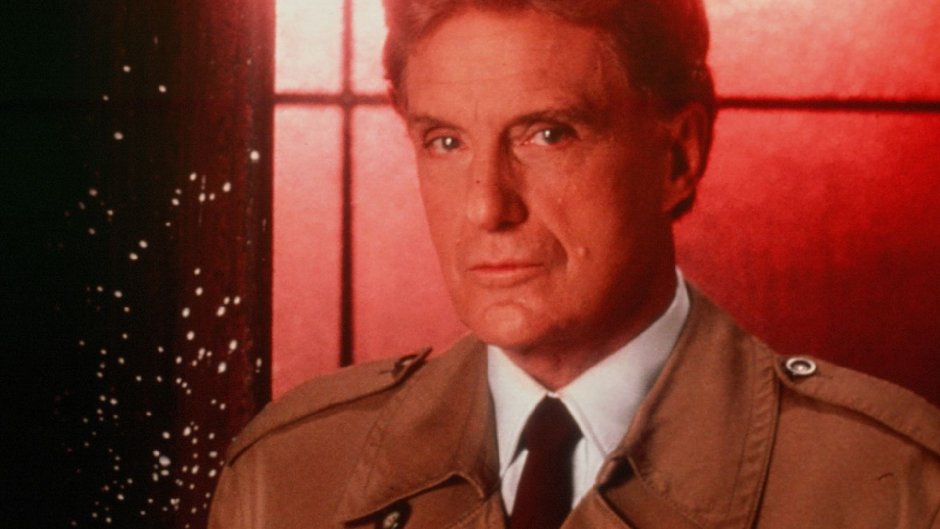 3. Sleepover at my cousin's house. Couldn't sleep the whole damn night. Ended up reading Little House on the Prairie for the entire evening. Why was I so nervous? No clue. I blame my serotonin (not that I knew about brain chemistry when I was 12).
Strangely, my anxiety subsided as I hit my high school years–I can only imagine this was due to the typical pubertal occupation with romantic relationships and a constant feeling of exhaustion due to my school's wretchedly early start time. I wasn't sleeping enough to notice if I wasn't sleeping, I suppose.
4. College. One big fun ride of anxiety related to keeping my scholarship, making friends, using relatively public bathrooms for everything, and trying to make sure I could get into grad school. Lots of sleepless nights spent hunkered in my bed, ear plugs shoved in, begging for sleep to overcome me so I wouldn't have to hear the ambient rhythms of my suite-mates' terrible analyses of Survivor. I finally started working with the excellent Dr. Esperon and used medication to manage my symptoms, to great effect and relief. I kept up the therapy for the rest of my time as an undergraduate.
5. Graduate School. Oh, and I got married. And we bought a house. And we had kids. Strangely, no real issues during this time. Why? Again, much like high school, I have no clue. I'm just thankful for those years of joyful asymptomatology.
6. Which brings us to the present day. As a grown woman, my anxiety seems to arrive about once a year, bringing with it approximately 2-4 weeks of insomnia-related symptoms. I use medication and behavioral strategies to manage the symptoms (don't have your own strategy yet? DM me on Twitter and I'll give you the full details), but it is a struggle to face my life's ride-along asshole of a neurochemical mistake every night until I get the symptoms back under control. Oh, and at some point in my adulthood I made the mistake of reading a National Geographic article which detailed a rare (I'll emphasize again–really, really RARE) genetic disease that results in its victims never being able to sleep again, so sometimes that thought goes through my head when these issues creep up, like one of those mutated ticker-tape headlines on Fox news.
Most recently, the joyful holiday time found me once again alone on the couch in my house while my family peacefully slumbered, trying to fight away my anxiety's grip on my heart and mind, which is exactly why I'm writing this post.
For me, one of the scariest things about anxiety-induced insomnia (or just insomnia in general) is just how utterly lonely it is for those coping with it.
My husband and my children all offer to stay up with me or to have me wake them up when I can't sleep (which I will absolutely not do–both because I know they need their sleep and because the added pressure to fall asleep now that they are awake with me would just make things worse), but in all honestly there is nothing they can do. This problem is mine and mine alone. For a woman who–however independent in many parts of my life–has always had a strong social network to help me through my joys and sorrows, it's this loneliness that embeds itself deep into the emotion centers of my brain.
There's nothing like insomnia to make you feel alone and helpless.
But don't worry–I'll not end this post on that distressing note. Rather, I'd encourage all of us struggling with this issue to remember that we are not alone. As I sit awake on my sofa reading under the pretense that sleep will come soon, there are other men, women, and children also awake in their homes feeling that same burden of aloneness, and that pressing and self-preserving fear of missing out on a restorative act we all crave.
In other words, although we may feel alone, we must remind ourselves that we are not.
Sometimes reading books about those who coped with insomnia while I myself deal with insomnia is oddly (or perhaps not oddly) comforting. P.D. James' autobiography, Time to Be in Earnest, and Fr. Schmemann's journals are two favorites of mine. Kat Kinsman has an excellent new book out called Hi, Anxiety, that also helps to exemplify and normalize this pervasive set of symptoms.
So, the next time you can't sleep,  remember that you are not alone. And if that doesn't help, I just might be on Twitter trying to remind myself of the same thing, so why don't you look me up there 😉